Bentley Motors, in collaboration with Dezer Development, announce the official launch of the sales gallery for Bentley Residences Miami, the latest luxury condominium tower headed for Sunny Isles Beach and the first Bentley-branded residential tower in the world. Setting an entirely new standard for luxury living, these two pioneering industry brands have joined forces for one of the most revolutionary, highly-anticipated partnerships in the world of luxury and hospitality.
The 12,000 sqft. sales gallery gives buyers a first-hand glimpse of the private beachfront enclave that will encompass a one-of-a-kind collection of 216 exquisitely finished residential units, each embracing an exquisite balance of indoor/outdoor living.
Starting at $4.2M, every unit at Bentley Residences will encompass an individual balcony swimming pool, unobstructed seascapes, and floor-to-ceiling glass windows seamlessly implemented throughout. Poised to be nothing short of extraordinary, the sales gallery will feature an actual full-size 6,000 sqft. model unit replica within, establishing this particular sales gallery as the first of its kind for brokers and potential buyers.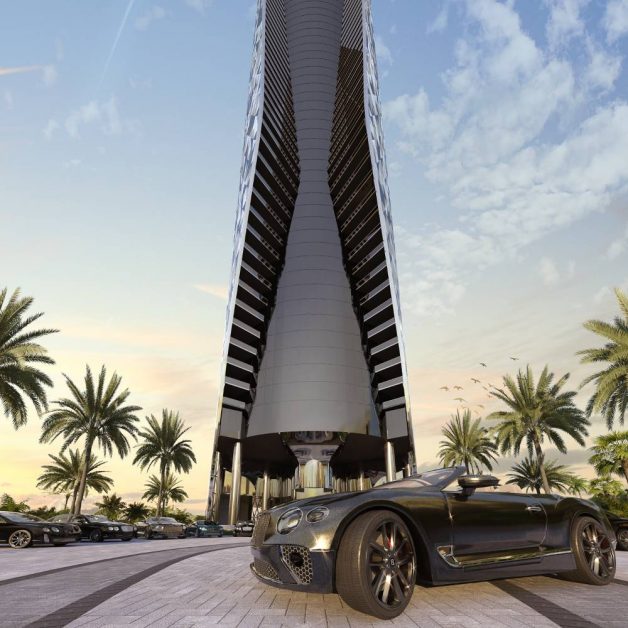 Bentley Residences Miami
"Bentley Residences Miami will be a true branding experience from the unseen details to the unique way the buyers will be able to go home. Having four parking spaces adjacent to your unit with a swimming pool is a game-changer," says President of Dezer Development, Gil Dezer.
Bentley Residences Miami, set to debut in Sunny Isles Beach in 2026, marks the world's very first Bentley Branded luxury residential property. Conceptualized by top U.S property developer, Dezer Development, designed by the world-renowned architectural firm Sieger Suarez Architects – known for their work on Dezer Development's Porsche Design Tower and Residences by Armani Casa – the tower will feature uninterrupted views of the ocean and waterways, bringing the beauty of the outdoors into each new home.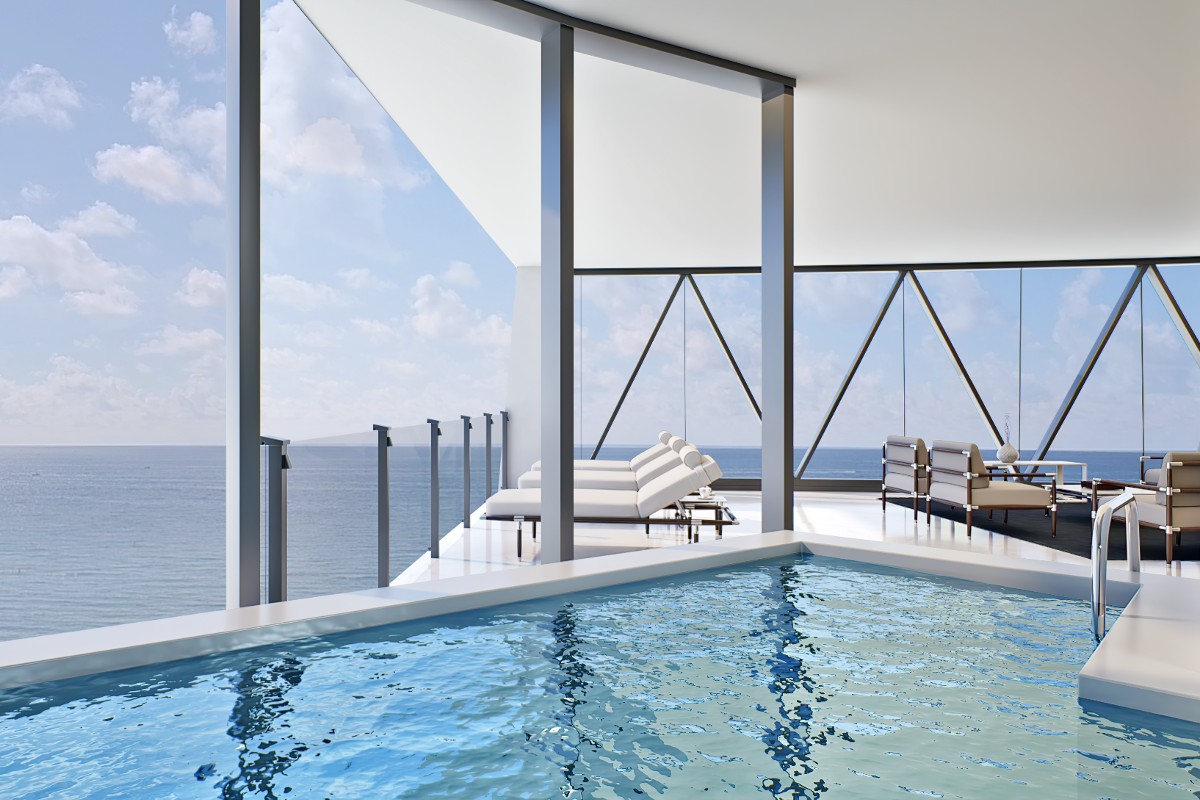 The Bentley design team is collaborating with Dezer on the interior and exterior architecture of the building, translating Bentley's luxury design to the residential experience. Built with luxury car owners in mind, each residence will include an in-unit multi-car garage and a patented car Dezervator alongside all the most desirable luxury amenities and world-class services.
As guests drive down the sprawling driveway into the sales gallery, they will be greeted by an abstract, life-size floating speed form Bentley sculpture, which will live outside of the Bentley Residences tower upon completion. Additional information about the Bentley design integration will follow in 2022.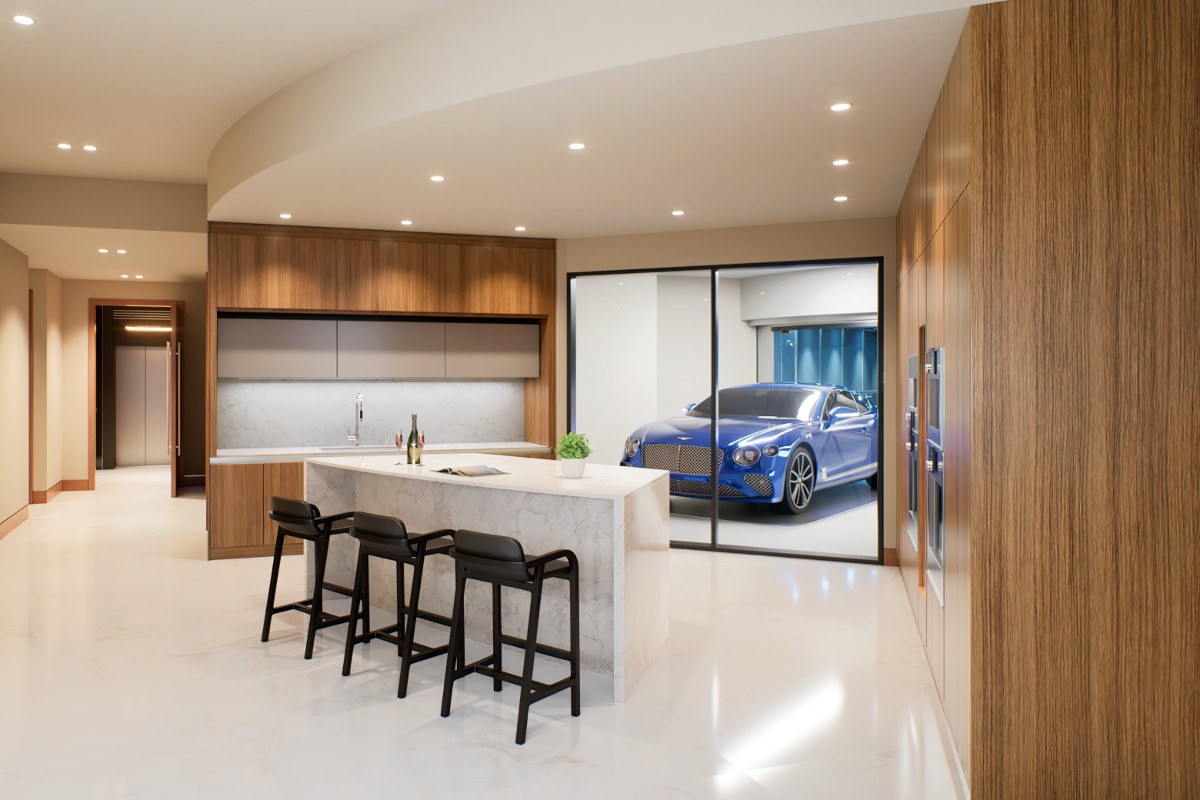 In addition to featuring a full-size model unit, the sales gallery will also showcase a full-service kitchen, enabling the opportunity for curated walk-throughs, gourmet chef's table tastings, and a near-perfect live- in experience. Along with every unit within Bentley Residences Miami, the sales gallery will be adorned with top-of-the-line Gaggenau appliances. For over three centuries, Gaggenau has been the leading brand for innovative and revolutionary home appliances. Produced in Germany and made with an industrial, high-tech design, Gaggenau is one of the least serviced luxury brands due to their use of durable materials and attention to detail when manufacturing quality components.
Just minutes from Bal Harbour and Aventura, Sunny Isles Beach is located on a barrier island in Northeast Miami-Dade and borders both the Atlantic Ocean and the Intracoastal waterway. Dezer Development is profoundly known for the development of many top luxury hi-rise hotels and condominium projects in Sunny Isles beach.
Originally published in Miami's Community News